Products Curated by Professionals...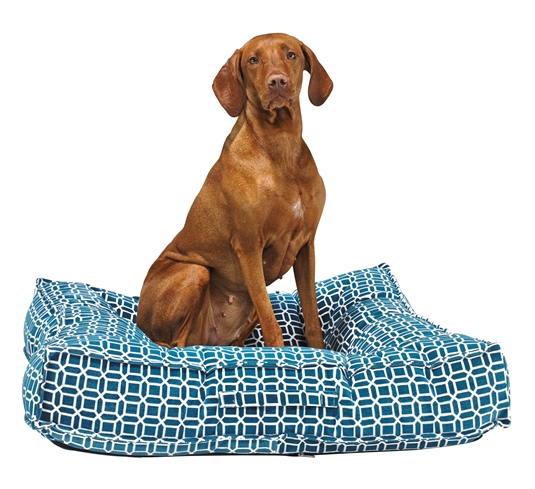 If you're in the market for a new bed for your pup, check out Bowsers Pet Products. I've been a loyal customer of theirs for about 5 years and have never been disappointed!
I started using Bowsers Beds when I opened my office in 2012. My patients always loved and continue to love laying on these beds during their appointments and I loved these beds so much that I have used them at home ever since!
Chewy loved his Bowsers beds and now Bentley St George loves his as well. In fact, as I write this, Bentley is curled up beside me in his handsome Crescent bed.
This is a company that I know and trust and will only use their beds from now on...
Bwosers has been incredibly generous and has offered a promo code for BCCB Pet customers when shopping through their site. Use BOWS10 for 10% off your purchase!
The original ThunderShirt has the best patented pressure wrap design available. Like swaddling an infant, ThunderShirt is scientifically proven effective to calm anxiety, fear, and over-excitement issues. Easy to use, ThunderShirt is adjustable for just the right pressure to calm your dog. Already calming millions of dogs, ThunderShirt has over an 80% success rate. Use for thunder, fireworks, separation anxiety, travel, vet visits, problem barking, reactivity, and much, much more. Great for rescue dogs. NO TRAINING REQUIRED. COMFORTABLE FIT FOR YOUR DOG. Made of machine washable, soft, breathable fabric. We offer a MONEY-BACK GUARANTEE: If ThunderShirt does not work, return it for a refund of your purchase price.
KONG Cloud E-Collar is a comfortable, inflatable e-collar that doesn't interfere with your dog's peripheral vision or their ability to eat and drink. Greats for dogs and cats recovering from surgery or wounds, these collars are washable, scratch and bite-resistance and will not mark up floors or furniture. Available in five sizes. For larger breeds with longer limbs, or breeds in between sizes, always size up. Always monitor your pet to ensure collar is working properly. Some pets may be able to maneuver around any collar.
Cover Me by Tui is approved by veterinarians (me!) and is the most comfortable and effective alternative to the E-Collar around. The post-surgical pet garment that resembles a dog onesie, comes in a range of colors, options and sizes to fit any dog's needs. This one piece pet garment gives owners an alternative to a dog cone or "Lamp Shade" style elizabethan collar (buster collars) that cause your pet to be uncomfortable. No More Cone of Shame...The garment acts in a calming way to keep your pet from licking or chewing. Get started shopping today online or find a store or veterinarian nearest you!
Note: Some pups will require more than this to keep them from their incision!
Beautycounter Bath Products
Gentle enough for daily use, our "fur kids" shampoo contains a mix of broccoli, carrot root, and strawberry extracts for a gluten- and nut-free cleansing formula that leaves hair shiny and soft. Bonus? Hints of citrus oils and vanilla extract give the shampoo a creamy orange-vanilla swirl scent that kids will love.
Safe Products for You and Your Pet!
The Honest Kitchen Dehydrated Food For Pets
When we eat well, we feel well. And the same goes for our pets. Itching, scratching, appetite woes, upset tummies and more, can all be linked to problems with food. Switching away from highly processed pet food to minimally processed, vibrant whole foods from The Honest Kitchen may be just what the doctor — or veterinarian — ordered.-THK
The Honest Kitchen has been generous enough to offer this promo code to receive 50% off a 2lb box of food!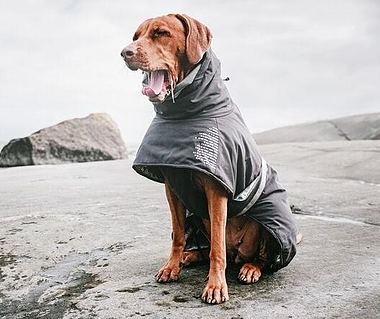 The Extreme Warmer By Hurtta
The Extreme Warmer jacket will keep your dog warm even in the most challenging conditions. The reflective foil inside the jacket reflects the dog's body heat and gives the jacket significant, extra warmth. The jacket has been designed to offer protection to your dog's key muscle groups, and the waterproof surface material is soft and comfortable. A high tricot hood warms the dog's neck and can be lifted to protect the ears. High-visibility 3M reflectors improve safety in the dark.
• Hurtta pattern reflects body heat
• Breathable and water-resistant material
• Adjustable back length
• Protective hood
- 3M reflectors
Explore Zuke's variety of natural treats and find what fuels your dog's adventurous life. Crafted in the USA and New Zealand using the Earth's best ingredients, every recipe is made without corn, wheat and soy, and free of fillers, by-products, and artificial colors or flavors.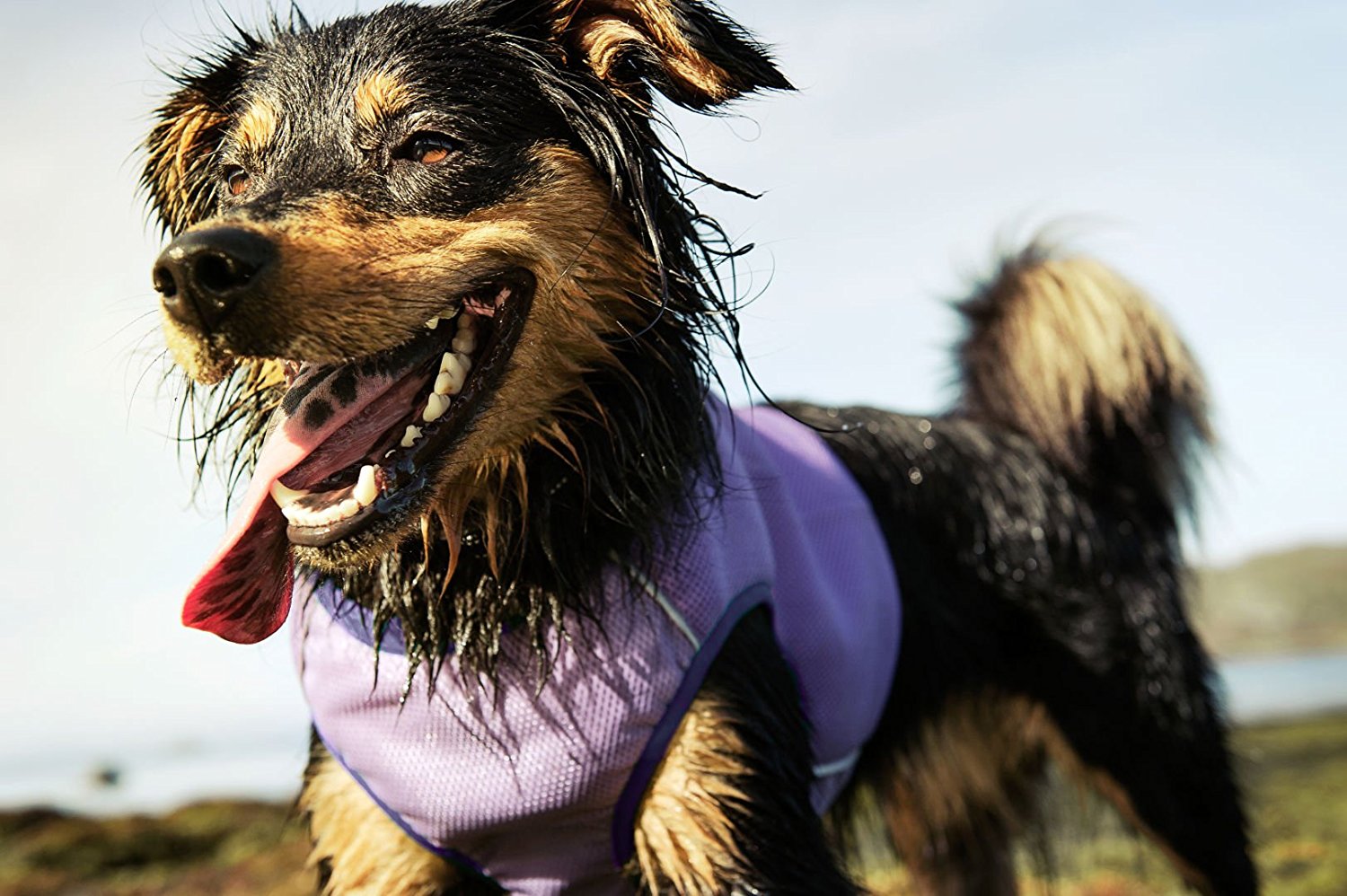 Dip in cold water – wring dry – cool down! Cools and gives your dog a feeling of comfort on hot days. Protects the heart region and chest, vital for circulation. Ideal for walks, training sessions and dog shows. Double absorption capacity in comparison with terry cloth coats. Sizes XXS-S have attachment loops for leash.
• Cools and gives a feeling of comfort
• Ideal for training or shows
• Excellent absorption capacity
• XXS-S contain fastening for a leash
Adaptil Pheromone Products
Synthetic pheromones that mimic the pheromone mother dogs emit after giving birth to help their puppies feel calm and secure. Dogs of all ages recognize this pheromone throughout life. The Adaptil products offer help in many situations, both indoors and outdoors, and for short-term and long-term use. They can help reduce behavior problems specific to dogs such as fear of loud noises, loneliness, excessive barking, and much more!
Planet Dog Orbee-Tuff Carrot
The Orbee-Tuff Carrot with Treat Spot is a member of the best-selling Orbee-Tuff Produce line. It has a rating of 4 out of 5 chompers on the Durability Scale and is minty, buoyant, recyclable and 100% guaranteed. Any time. Every time. The Treat Spot is perfect for stuffing with Planet Dog Eats. Non-toxic and rinses clean. Made in the U.S.A. 7.25" height. 100% Guaranteed.